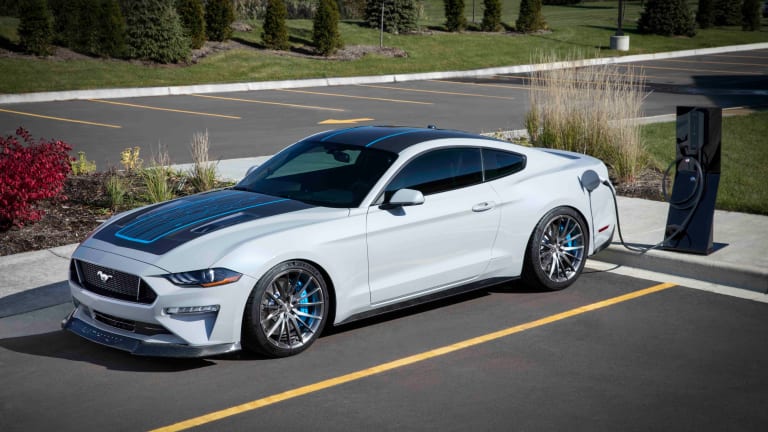 Webasto and Ford unveil the all-electric Mustang Lithium
The one-off prototype boasts 900 hp and 1,000 ft-lb of torque.
The Mustang is going electric with a one-off prototype developed in collaboration with Webasto. The electric powertrain produces 900 hp and a massive 1,000 lb-ft of torque, which comes from a Phi-Power dual-core electric motor with dual power inverters and is powered by an 800-volt Webasto battery system. It even comes equipped with a Getrag MT82 6-speed manual transmission. It also includes an array of carbon fiber upgrades, a lower stance, Ford Performance's Track Handling Pack and strut tower brace, Brembo six-piston brakes, a Sankuer splitter and diffuser, and 20-inch forged wheels.