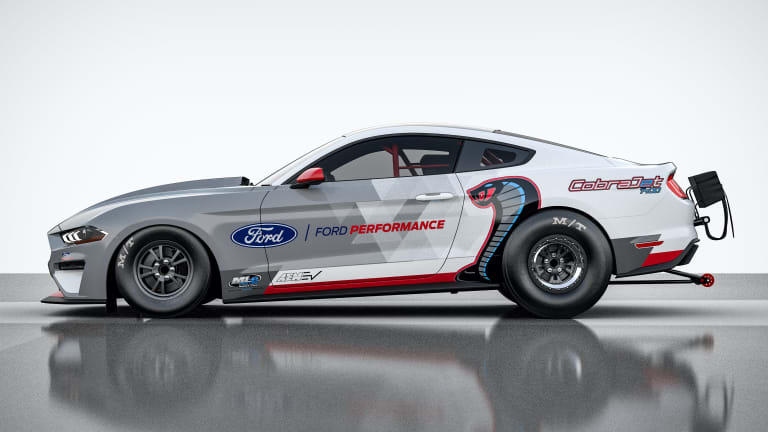 Ford reveals an all-electric 1400 hp Mustang Cobra Jet 1400
A hint of things to come?
Ford is bringing its EV developments to the track with its first all-electric dragster, the Mustang Cobra Jet 1400. With its instantaneous power, the Cobra Jet 1400 is dead silent but its performance speaks volumes, delivering 1400 hp and 1,100 lb-ft of torque. This level of power could put down quarter-mile times in the low eight-second range at speeds in excess of 170 mph. Development of the electric Cobra Jet was done in collaboration with MLe Racecars, Watson Engineering, AEM EV, and Cascadia. Now the question is: when will we see that blue stallion on a road-going Mustang EV?