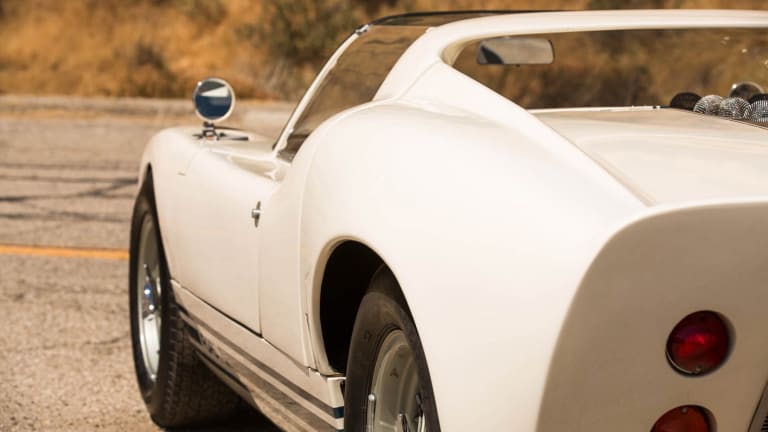 The last original Ford GT40 roadster is up for sale
The first of six prototypes.
The Ford GT40 would be a crown jewel of any car collection, but a GT40 Roadster? That deserves a garage all its own. This specific model is GT/108, the first of six prototype roadsters built to test the feasibility of an open-top GT40. GT/108 is the only one of its kind to be in original condition and is just one of four constructed with a steel chassis. 
The car is powered by a Ford 289 engine and feature Weber carburettors and a four-speed Colotti manual transmission. It also has Borrani wire wheels on Goodyear tires, a white and blue exterior, and a blue interior. The car has been through a handful of owners, one of which made the car legal for road use with a rebuilt 289 engine and a ZF transaxle from a Mach 1 prototype.