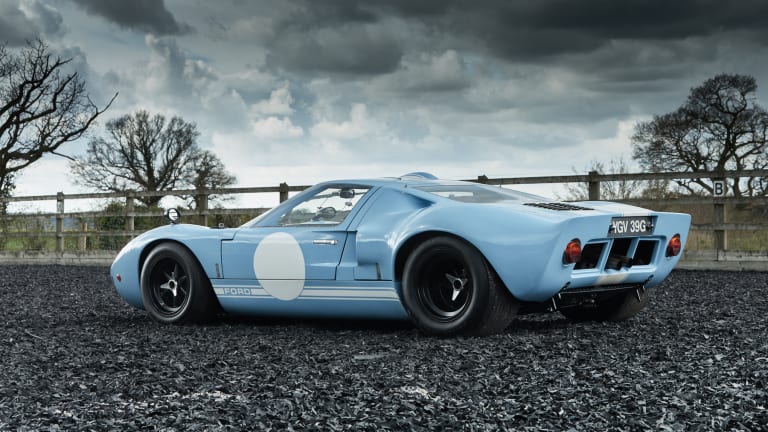 This 1969 GT40 was the last GT40 ever made by Ford
The car will be sold at Gooding's Geared Online auction this June.
Verified to be the last GT40 made by Ford, chassis P/1085 is certainly one of the most special examples of the iconic race car. Originally sold to Sir Malcolm Gutherie, the car is one of only 105 examples and sat in storage until the late 2000s. It was then rebuilt to enable its use in historic racing events and its chassis has been kept in original condition, which you see here in the JWA "Gulf Spec" and is powered by a Gurney Weslake engine. The GT40 also features 10" and 14" wheels with vented disc brakes, four-pot calipers, original bodywork, and a complete set of period correct documentation.

---
£1,800,000 – £2,200,000 (approx. $2,528,739-$3,090,560), goodingco.com