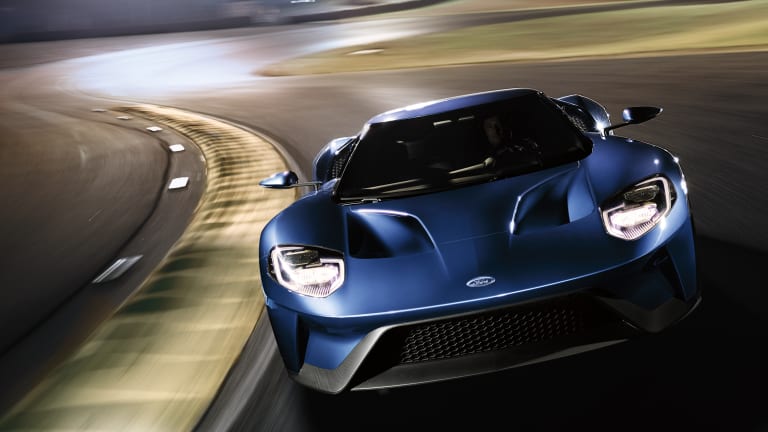 So just how fast is the new Ford GT?
The hypercar is the fastest production Ford of all time.
It's only been a month since Ford started delivering cars to customers and the company has already won Le Mans, sold out of its initial production run, and now it can officially lay claim to the title of fastest production car to ever come out of Ford. The hypercar is powered by a 3.5L V6 EcoBoost engine, producing a total of 647-hp and 550 lb-ft of torque. 
Couple that power with efficient aerodynamics and their latest driving dynamics technologies and you've got a car that can reach 216 mph. That number exceeds the 918 and puts it right up there with the P1 and La Ferrari.