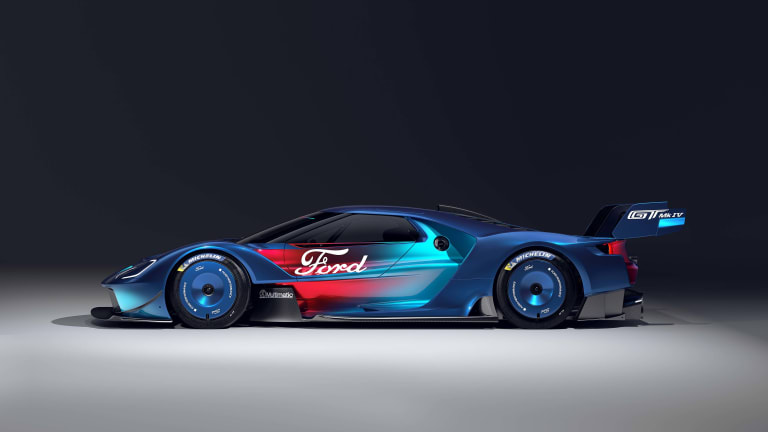 Ford unveils the final track version of the current-gen Ford GT
The ultimate track-only Ford GT.
Ford unveils the most extreme version of the Ford GT, a track-only model that adds a number of performance enhancements as well as an aero-focused exterior update. The newly upgraded engine takes the twin-turbo EcoBoost up a few notches with more than 800 hp and adds a race transmission, a carbon-fiber "long tail" body, and a Multimatic Adaptive Spool Valve suspension. The exterior finish is inspired by the original Mk IV, which won the 27 Hours of Le Mans in 1967. 
Applications for the car are being accepted now and deliveries are set for spring 2023. 
---
$1,300,000, ford.com