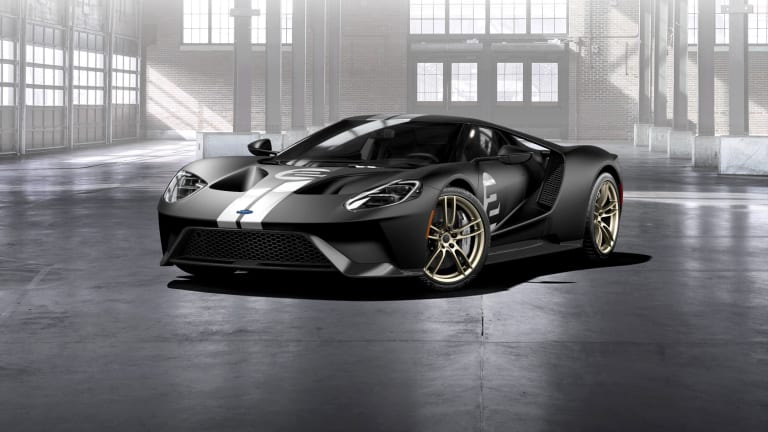 Ford's 2017 GT '66 Heritage Edition pays hommage to the 1966 champion
In honor of the 1966 Le Mans-winning GT40 Mark II.
One of the most famous cars in racing history is without a doubt the Bruce McLaren and Chris Amon-piloted 1966 GT40 Mark II. As many racing fans know, the car was the first place finisher alongside two other GT40s in the historic 1-2-3 Le Mans win. And only days ago, the newest Ford GT raced towards another Le Mans victory. 
Commemorating the 1966 victory is a special edition 2017 Ford GT painted in their Shadow Black paint that will be available in a matte or glossy finish with silver stripes and exposed carbon fiber. Other details include 20-inch one-piece forged aluminum wheels with a gold satin clearcoat and the interior is filled with carbon fiber and leather. 
Ford will be releasing a limited run for the 2017 model year and we imagine the selection process will be just as strict as the standard GT.