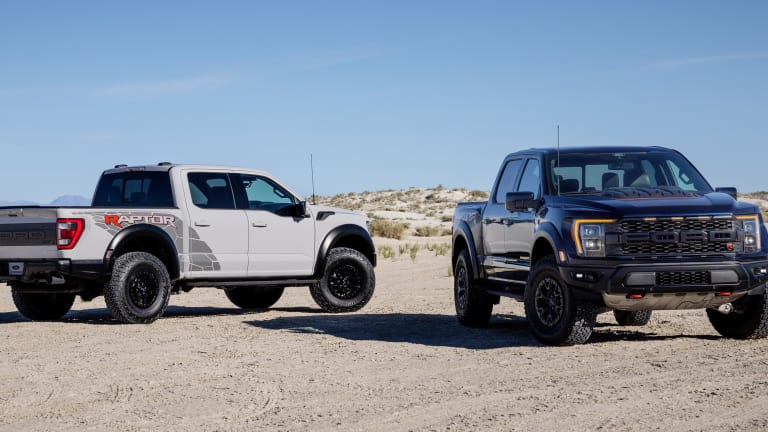 Ford unveils the 700 hp F-150 Raptor R
The super truck uses the same engine found in the Mustang Shelby GT500.
Ford has unleashed its most powerful Raptor model yet with the reveal of the F-150 Raptor R. Powered by the Mustang Shelby GT500's 5.2L supercharged V8, the Raptor R produces 700 hp and 640 lb-ft of torque for sand-devouring off-road performance. This big boost in performance receives a number of upgrades such as a recalibrated supercharger, cast stainless steel exhaust manifolds, a new oil cooler and filter, a deeper oil pan, and a wider air intake with a higher-efficiency conical air filter to enhance cooling. 
They've also improved the calibration for the 10-speed SelectShift transmission and added a new front axle, a stronger carrier casting, an aluminum-ribbed structural cover, a larger diameter aluminum driveshaft, and a new, specially tuned torque converter with a heavy-duty turbine damper and four-pinion rear output assembly. Additional features include five-link rear suspension, a Panhard rod, 24-inch coil springs, Fox Live Valve shocks, and an exclusive set of 37" tires. 
Pre-orders for the Ford F-150 Raptor R are available today. 
---