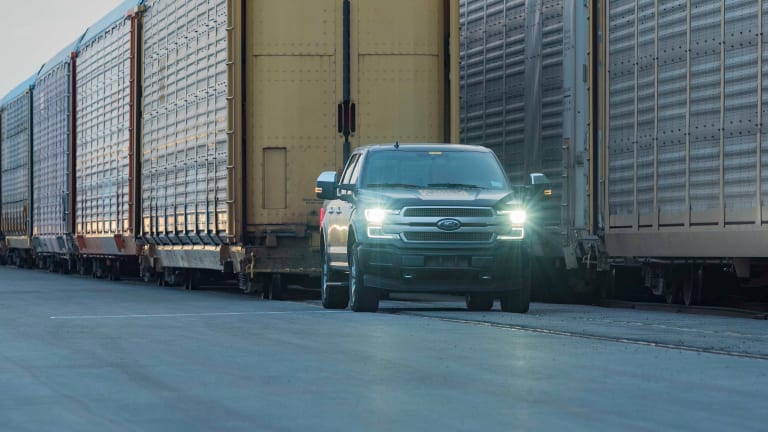 Ford previews its all-electric F-150
The company has also announced an F-150 Hybrid.
Today, Ford offered quite a teaser of things to come with a preview of its highly-anticipated all-electric F-150. With companies like Tesla and Rivian slowly inching making its way onto the company's home turf, Ford wanted to show everyone that they weren't taking the competition lightly and boy, did they bring the goods. Ford brought out their all-electric F-150 prototype and it brought some friends: 42 2019 F-150s and ten double-decker rail cars weighing a total of over 1,000,000 pounds. And you can probably guess what happens next. 
No word yet on the release date for the electric F-150, but the company has confirmed a Hybrid model that will go on sale next year.