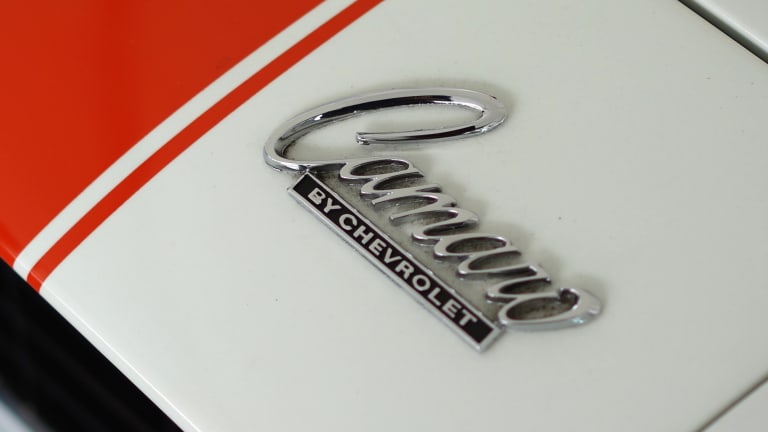 Five Generations of the Chevy Camaro
We take a look at almost fifty years of iconic American muscle.
When Chevrolet gathered the media to debut the sixth generation Camaro on Detroit's Bell Isle, the company brought together what amounts to almost 50 years of one of the most celebrated name plates in automotive history. 
The First Generation (1967-1969)
Introduced on September 29th, 1966, Chevrolet introduced the world to an all-new muscle car, the four-seat Camaro. An answer to the already popular Ford Mustang, Chevy offered the car in a Sport Coupe and Convertible and was the first Chevrolet to use a 350 cubic-inch small block V8. 
The Second Generation (1970-1981)
 1970 brought a bold new redesign and this time around only comes in a Sport Coupe model with an SS trim that is available with a 350 cubic-inch small block V8 or the 402 cubic-inch big block V8. And while the Z28 disappears from the lineup for two years, it came roaring back onto the streets in 1977 when it packed a 5.7L small block V8 that produced 185 hp. It was also the first time the car beat the Ford Mustang in sales with a total of 218,853 cars sold that year.
The Third Generation (1982-1992)
Chevrolet brings a boxier "aero" look to the 1982 Camaro featuring a hatchback design and an all-new 5-speed manual and 4-speed automatic transmission option. Chevrolet also finally brings back the convertible in 1987, a model that has been unavailable since 1969. 
The Fourth Generation (1993-2002)
Inspired by their race cars, the Camaro design language takes a radical departure and debuts in 1993 with a powerful Corvette-derived, 275-hp LT1 V8 engine. The model soldiers on until 2002 when Chevrolet puts the Camaro on ice until 2010. 
The Fifth Generation (2010-2015)
At the 2006 North American International Auto Show, Chevrolet steals the spotlight with an all-new Camaro Concept with a modern design that takes its inspiration from the original 1967 model and returns officially in 2009. The company also introduces its most powerful Camaro ever with the 580-hp ZL1 that can achieve a top speed of 184 mph.