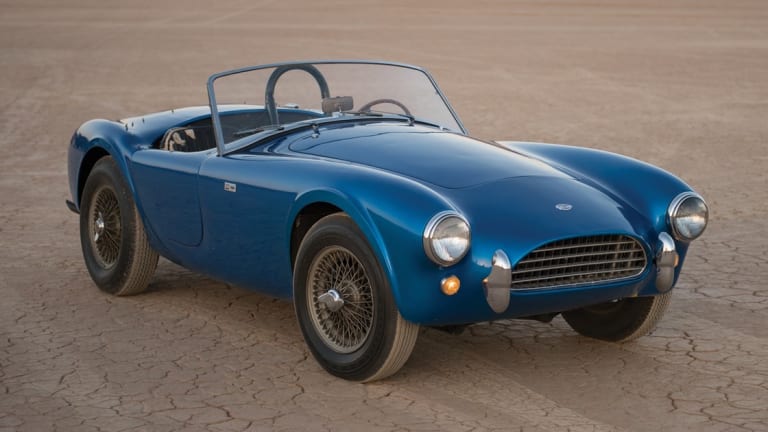 The first-ever Shelby Cobra is going up for auction
The car that started it all.
One of the most important cars on the planet is hitting the auction block this August at the RM Auctions sale in Monterey, California. We're talking about the the CSX 2000, which is the very first Shelby Cobra. The revolutionary roadster began its life in 1962 inside a garage in Sante Fe Springs, California. Caroll Shelby, alongside other hot-rodders managed to get the then-new 260-cubic inch V8 Ford engine into an AC Ace chassis and the rest is history. 
Once that engine rumbled to life, the car quickly caught the attention of the racing and auto industry and instantly became the benchmark for performance. When tested by Road & Track in 1962, the car produced incredible stats with a 0-60 time of 4.2 seconds, a standing quarter mile time of 13.8 seconds, and a top speed of 153 mph. The sale will take place on Aug 19-20 and will be offered for sale by the Carroll Hall Shelby Trust.