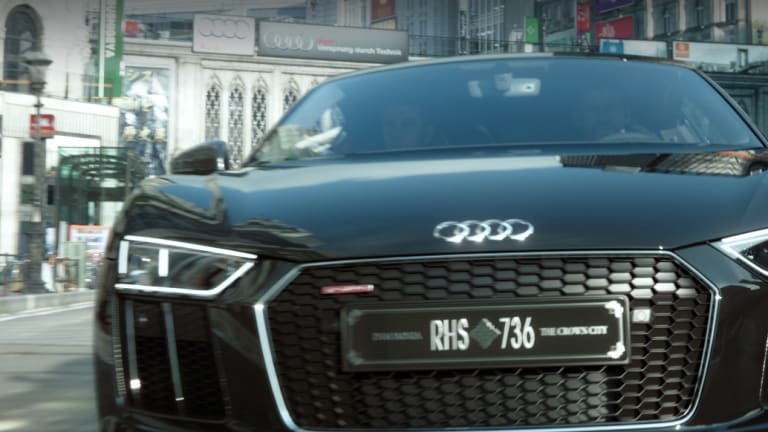 Audi presents a one-of-a-kind R8 for Final Fantasy XV
One of the biggest video games gets its own supercar.
We know diehard Final Fantasy fans are all about their exclusive merchandise, but this is a bit more special than the usual collector's edition extra. Audi and Square Enix have announced that they're teaming up on an exclusive edition of their Audi R8 supercar for the upcoming full-length feature, KINGSLAIVE | Final Fantasy XV.
The company has tweaked their V10-powered coupe and gave it Final Fantasy-themed elements throughout the car with intricate detailing on the sideblades, wheels, air intakes, and more. So just how much will a Final Fantasy XV cost you? Well, it looks like they're just building one car for now and that car will not be going on sale. We'd love to see those wheels go on sale though...

kingsglaivefinalfantasyxv-movie.com