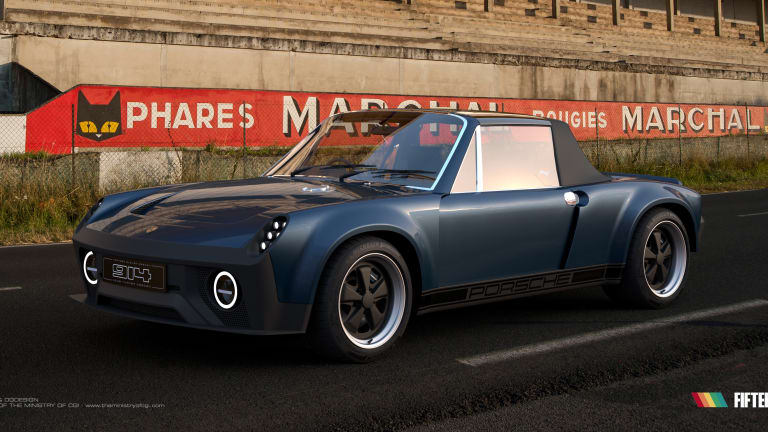 Classic Car specialists Fifteen Eleven is bringing back the 914
The modernized version will feature a powertrain from a Porsche Cayman.
Many Porsche fans have been yearning for a revival of the 914 nameplate and while the company has no current plans to resurrect the compact sports car, classic car specialist Fifteen Eleven Design has taken the task into their own hands with a modern take on the 70s favorite. Fifteen Eleven Design's 914 will feature an S 987 Gen 2 3.4S six-cylinder engine from a Porsche Cayman as well as its six-speed transmission and its suspension architecture. This will sit under a carbon fiber body with updated LED headlights a front bumper and hood redesign, a clear targa roof, and a rear ducktail spoiler. It will also feature Brembo 4 piston calipers, 18" Fuchs wheels, Recaro seats, a custom leather interior, and right-hand or left-hand drive options.