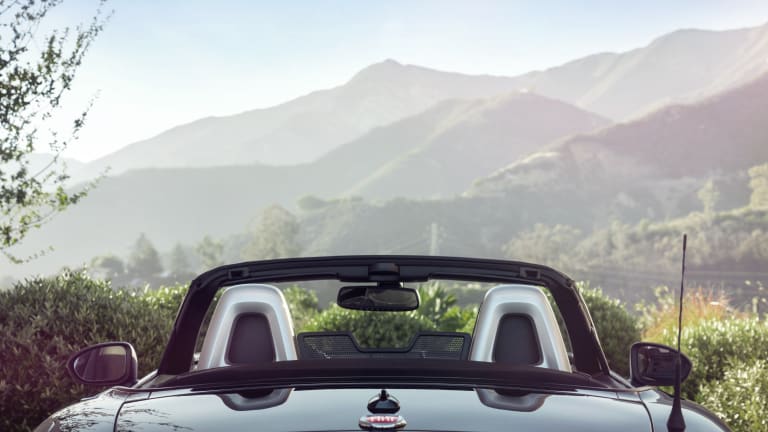 After 50 years, Fiat brings back the 124 Spider
An automotive legend returns.
Enough with the 500s, Fiat is finally bringing some real excitement to the US with the return of a legendary nameplate, the 124 Spider. If the car looks slightly familiar to you, that's because the Italian company sought the partnership of Mazda and built the car on the new Miata platform. A merging of precise, Japanese engineering and Italian design and power? How can you go wrong there? 
Styling cues aside, there's fun to be had with what's under the hood. The car will be powered by a turbocharged 1.4L MultiAir engine that produces 160 hp and 184 lb-ft of torque. That's plenty of pep for the lightweight frame and you also have the option of a six-speed manual that is sure to please the purists out there. The new 124 Spider will arrive in showrooms next summer.