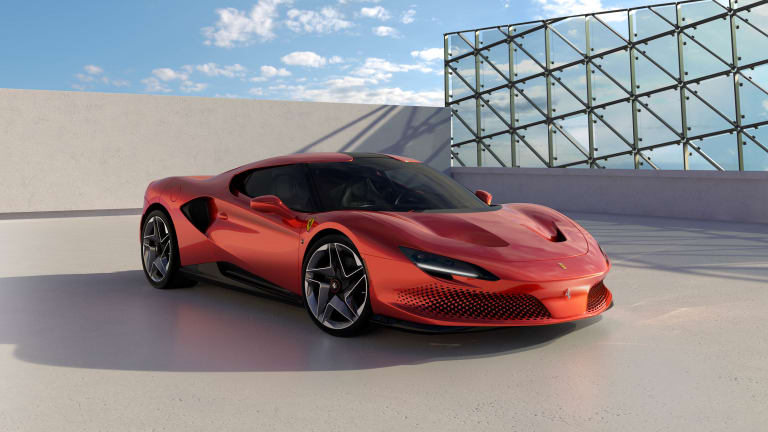 Ferrari reveals the one-off SP48 Unica
Based on the F8 Tributo.
Ferrari reveals its latest one-off with the debut of the F8 Tributo-based SP48 Unica. Created under their Special Projects program, the SP48 Unica is fully bespoke and required the company's designers and engineers to use procedural-parametric modeling techniques and 3D prototyping to build a completely new front grille and engine air intakes. Referred to as "thermal-fluid-dynamic" design, the styling isn't simply a showcase of the brand's sculptural expertise but also enhances airflow and downforce to achieve optimal aerodynamics. The interior of the car is kept mostly true to the spec offered in the standard F8 Tributo but is configured with black laser-perforated Alcantara trim, reddish-orange fabric to match the exterior color, and a hexagonal motif to echo the roof's livery. 
---