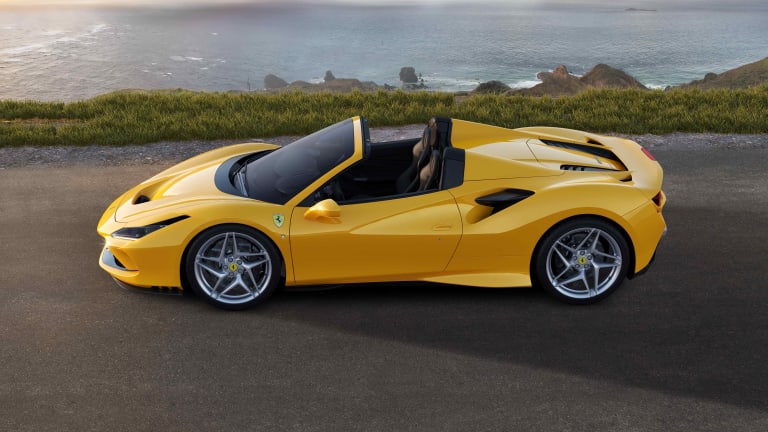 Ferrari reveals the 710-hp F8 Spider
The new model will replace the 488 Spider.
There's no better way to enjoy the sound of a Ferrari than being behind the wheel of one of their Spiders and their latest addition should prove to be one of their most exciting yet. The new F8 Spider continues the momentum brought by the F8 Tributo with a retractable hard top variant that offers the perfect mix of a convertible and a coupe. With its aerodynamically efficient design and its trademark Ferrari V8, the F8 Spider will get from 0-62 in 2.9 seconds and will hit a top speed of 211 mph. 
The twin-turbocharged 3.9L V8 produces 710 hp and 568 lb-ft of torque and is matched with a seven-speed, dual-clutch automatic transmission. When you're ready to take a front-row seat to the roaring symphony of 710 horses stampeding down the asphalt, the retractable hard top lowers in just 14 seconds and can be operated at up to 28 mph. Other features include Ferrari's FDE+ system that optimizes performance in the corners and the latest version of Ferrari Side Slip Control that helps keep an eye out as you push the car to its limit.