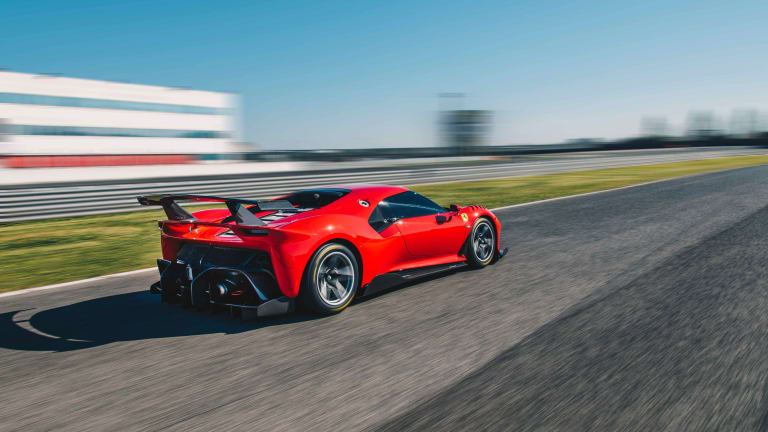 One of Ferrari's best customers is getting a one-off sports prototype
The track car has been in development since 2015.
Capturing the spirit of its history in developing truly insane sports prototypes, Ferrari reveals the P80/C, a one-off track car developed for a very particular Ferrari collector. According to Ferrari, the client wanted the company to draw inspiration from models such as the 330 P3/P4 and the 1966 Dino 206 S. After four years of development, the end result is one of the wildest Ferraris we've ever seen. 
Built on the 488 GT3 chassis, the P80/C is the right balance of classic and modern. The car is built entirely out of carbon fiber and is painted in Rosso Vero, a nod to Ferrari's sports prototype lineage. The P80/C also features an integrated roll cage, carbon fiber wing, 18" single wheel nuts, an exhibition package with 21" wheels, and 330 P3/P4-inspired aluminum louvers on the engine cover.