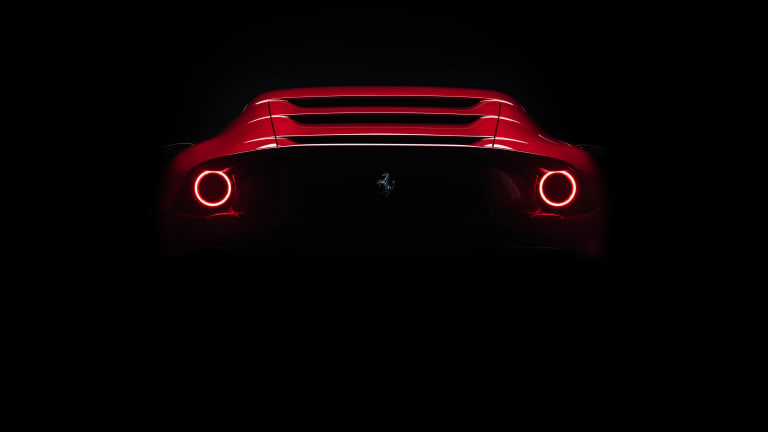 Ferrari reveals the one-off Omologata
The custom-built Ferrari is based on the 812 Superfast.
One very lucky Ferrari customer has commissioned a beautiful GT based on the V12-powered 812 Superfast. Called the Omologata, the one-off pays homage to the brand's history in racing with a design that drew inspiration from science fiction and modern architecture. The end result is a powerful grand tourer that's painted in a triple layer Rosso Magma paint over a darkened carbon fiber finish. The interior of the car features electric blue seats upholstered in leather and Jeans Aunde fabric with four-point raicng harnesses and a fully blacked-out interior. The metal elements on the dashboard and steering wheel have also been designed with a cracked paint effect that is seen on the Ferrari GTs of 50s and 60s while the door handles and F1 bridge are finished with a hamered paint effect, which was used in the 250 LM and 250 GTO.