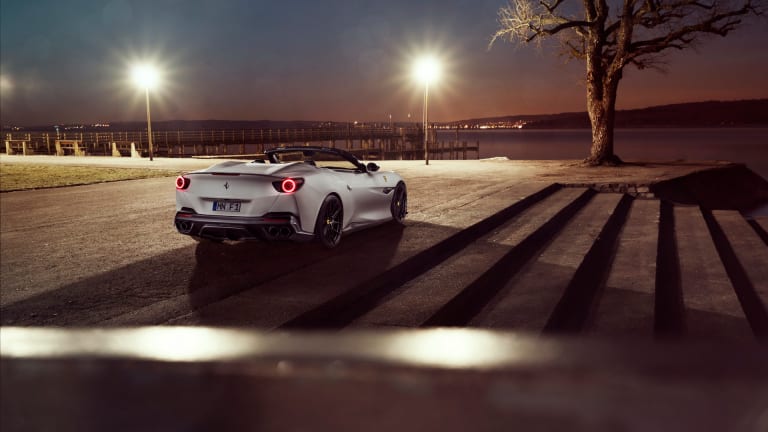 Novitec announces its accessory and tuning kit for the Ferrari Portofino
The top level package will help the car break the 200 mph barrier.
Novitec's latest project is a new tuning and accessories kit for Ferrari's Portofino convertible. The kit will feature three levels of tuning options, which will include a top-of-the-line kit that will add 84 hp and gets the Portofino an over 200 mph top speed. 0-62 happens will happen in 3.2 seconds and owners will notice an improvement in throttle repsonse as well as boosting in-gear acceleration. 
As for components, Novitec has launched a full suite of carbon fiber aerodynamic upgrades that include a front spoiler, air intakes, rocker panels, and a rear spoiler lip. Other options include 21-22-inch wheels, a front lift system that lets you raise the nose by 40mm to avoid scraping, and sport springs that lower the car by 35mm.