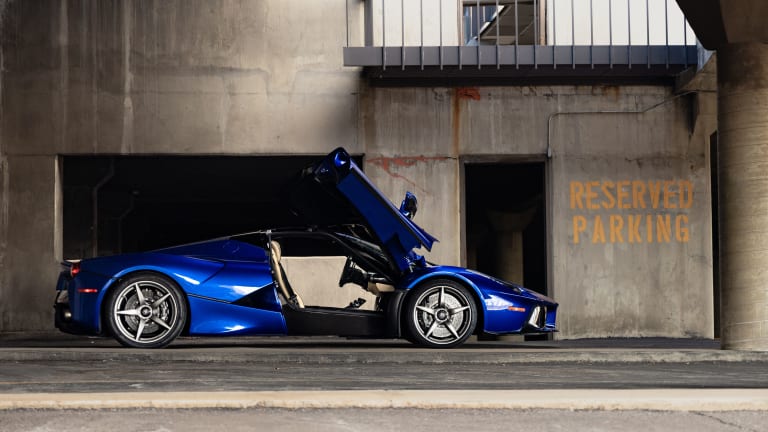 This soon-to-be auctioned LaFerrari in "Blu Elettrico" is one of the finest specs out there
Just one La Ferrari in Blu Elettrico over a Crema interior was produced.
Powered by a 6.3L V12 that was coupled with an F1-derived electric motor, the LaFerrari was the first from the company to feature a hybrid-powered engine architecture. With 949 hp and 663 lb-ft of torque, the LaFerrari is capable of getting from 0-60 in 2.4 seconds and can reach a top speed of 218 mph. Limited to just 499 examples, one of the rarest specs was configured by collector Greg Whitten, who had Ferrari create a unique spec that combined a Blu Elettrico exterior with a Crema leather interior, magnesium gray wheels with black brake calipers, and a gloss black roof. 
The 2014 Ferrari LaFerrari in Blu Elettrico will go on sale at RM Sotheby's Arizona auction on January 26th. 
---
$4,000,000-$4,500,000 (est.), rmsothebys.com