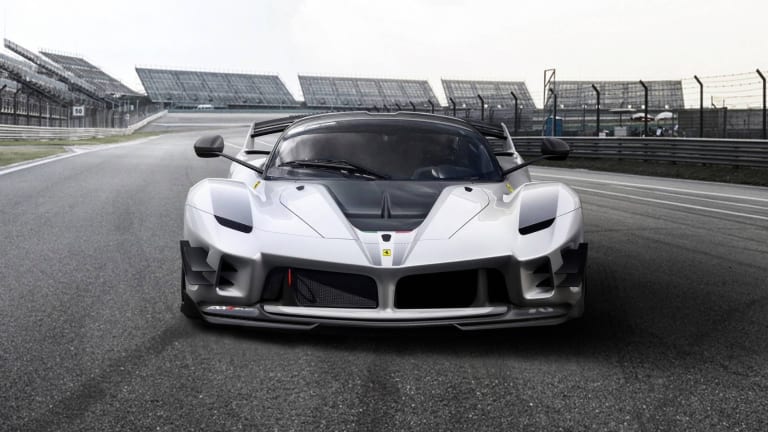 The FXX-K Evo is one of the wildest cars to ever wear the Ferrari badge
The aero-heavy racer looks like its ready for take off.
Ferrari dropped a lot of jaws when they revealed the track-only FXX-K variant of the La Ferrari hypercar. Now the company has gone even further with the FXX-K design with a heavy array of upgraded aero bits that will keep the car firmly planted to the ground as it rockets through the track. 
The upgrades include a reshaped front fascia that features carbon fiber splitters, a twin-profile rear wing, vortex generators on the undercarriage, upgraded suspension, larger interior display, and a large rear diffuser. According to Ferrari, all the new aero dynamic upgrades helps produce 1,411 lbs of downforce when the car is moving at 124 mph.
Source: Autoblog