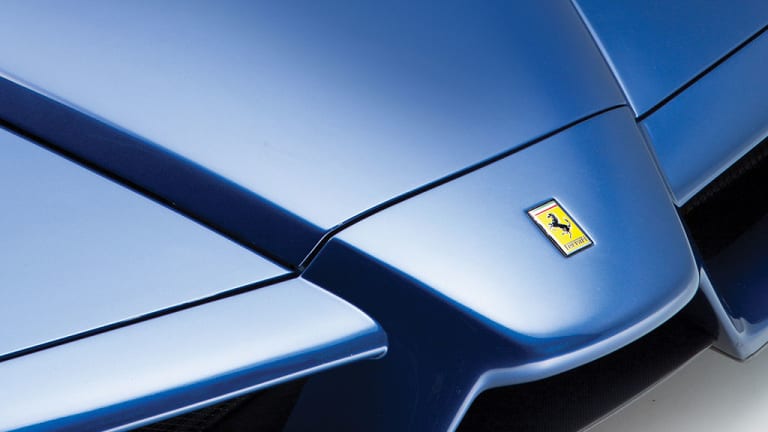 This Blu Tour de France Enzo will make you forget about Ferrari Red
The rare hypercar is going on sale in London.
When you think of the Enzo Ferrari, you probably think about it in the Rosso Corsa paint that many of them were specified in. What you probably don't see often or ever, is an Enzo wrapped in Blu Tour de France. The F1-inspired hypercar was originally owned by London-based Prince Akim, who is a member of a Middle Eastern royal family. The car was first sold in a one-off Matt Titanio Extra Campionario finish with a Pelle Cuoio interior in 2004 and ended up in the hands of its new owner four years later, which was re-finished in the striking new hue. 
The car will be available at the RM Auctions sale in London and only has 5,500+ miles on the odometer.