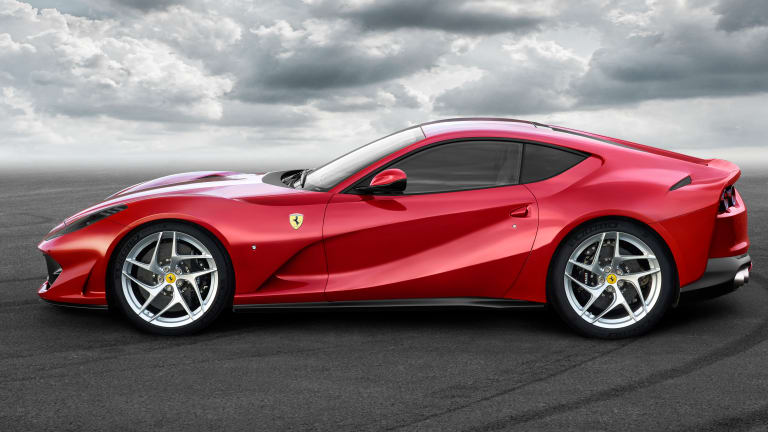 Ferrari reveals its new super-coupe, the 812 Superfast
The new GT makes its debut in Geneva.
Time to wave goodbye to the F12 as Ferrari is replacing it with the all-new 812 Superfast. The GT will feature the most powerful naturally aspirated V12 to ever come out of Maranello with a total of 789-hp, which is 20 more than the outgoing F12tdf. This means a neck-snapping launch from 0-62 in 2.9 seconds and a top speed of 211 mph. 
It will be the first Ferrari to feature electric power steering and will have the latest version of the company's Side Slip Control technology as well as Virtual Short Wheelbase 2.0 to help keep all that power within your control. The design of the 812 builds on the styling of the F12 with its fastback silhouette and aggressive lines, a look that was inspired by the 1969 365 GTB4.