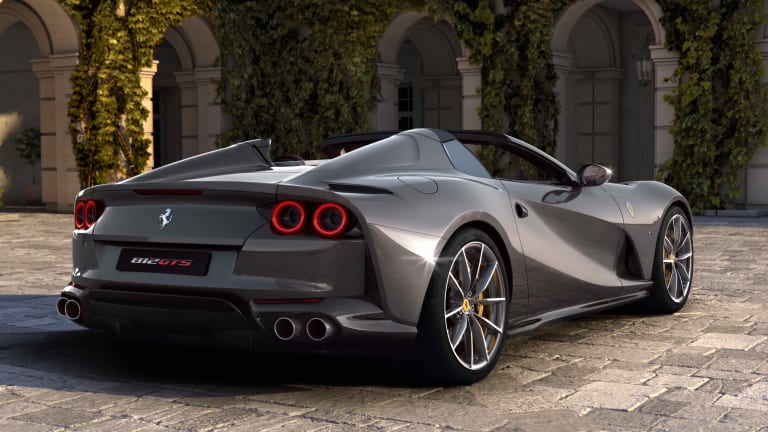 Ferrari reveals its first front-mounted V12 spider in 50 years
The company claims the new 812 GTS is the most powerful production convertible in the world.
Maranello had one more ace up its sleeve to follow the earlier announcement of the F8 Spider. The company has revealed what it says is the most powerful production convertible on the market, the 812 GTS. Based on the 812 Superfast coupe, the convertible variant is the first series-production front-engine V12 in 50 years and features a fully redesigned rear with two striking buttresses that hide the hardtop roof and its mechanism. 
The 6.5L V12 in the GTS produces 789 hp and 530 lb-ft of torque, allowing for a 0-62 time of less than three seconds and a top speed of 211 mph, which is the same level of performance you would get out of the 812 Superfast. The retractable hardtop can be lowered in 14 seconds and Ferrari has engineered the cabin to be as comfortable as possible with the top down. Engineers placed a large focus on the 812's aerodynamics to not only improve the car's performance but to also reduce pressure in the cabin as well as aerodynamic noise.