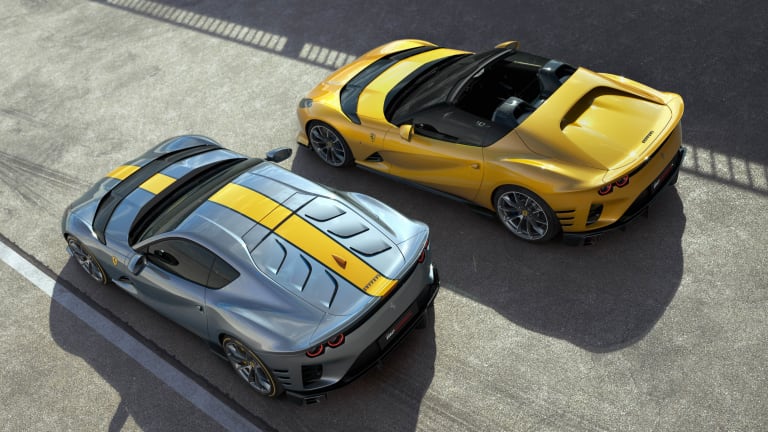 Ferrari unveils two new editions of the 812 Superfast
Two new interpretations of the company's grand touring powerhouse.
The 812 Supefast is getting two new family members with the launch of the new Competizione edition. Available in a hardtop or targa, the V12-powered supercar produces 818 hp and 510 lb-ft of torque, allowing for a 0-62 time of 2.85 seconds and a top speed of 211 mph. The cars also receive a number of aerodynamic upgrades such as a single integrated air duct, extensive ventilation, and revised diffusers. These elements also contribute to a number of exterior enhancements that separate it from the standard 812 with elements such as the massive carbon fiber blade that wraps around the hood, a more aggressive rear spoiler, and a new set of taillight clusters that are designed to seamlessly fit into the sculpted rear end. 
---