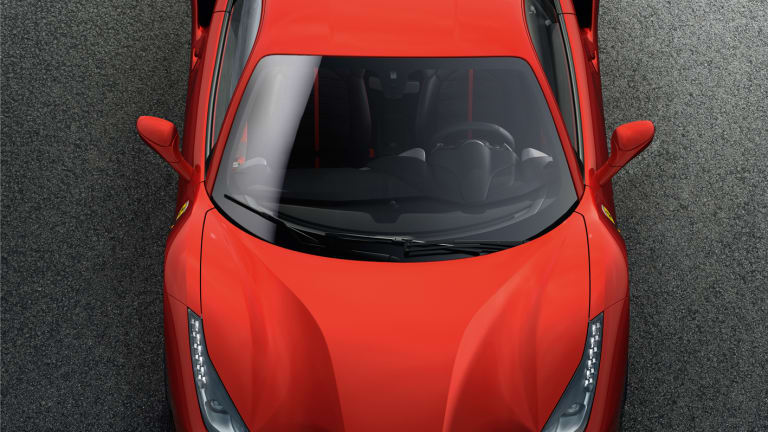 Maranello's newest Mid-Engined powerhouse, the Ferrari 488GTB
Ferrari debuts their 458 replacement.
Ferrari's 458 Italia is riding into the sunset this year and taking its place is the all-new turbocharged 488 GTB. The mid-rear-engined, 3.9L V8 puts down 661 horsepower and 560 lb-ft of torque. That speed will get this stallion from 0-62 in just 3.0 seconds and of course, a top speed of over 205 mph. They've also tweaked their Side Slip Control 2 system with more precision and enhanced cornering and it also works with the F1-Trac and E-Diff to keep it nice and planted when you're pushing the car to its limits...on the track, of course.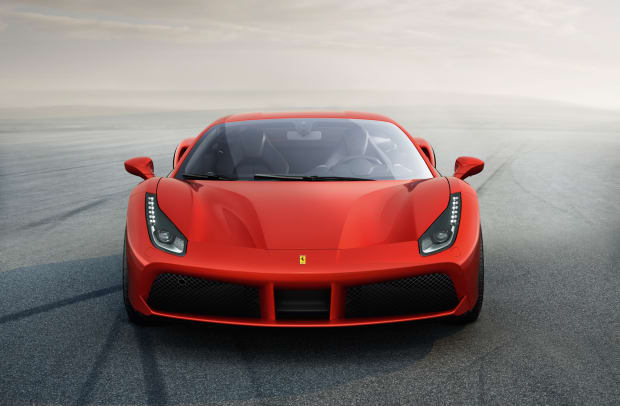 As you can see, many improvements were made to the aerodynamics of the car with 50% more downforce than 458 and a lower drag coefficient. This was accomplished via a double front spoiler, a 308-inspired intake scallop, a rear end that features active aerodynamics and a blown spoiler, and an underbody that features vortex generators. Inside, you'll find a new design details including new satellite control clusters, angled air vents, and a new and improved infotainment system. 
The 488 GTB makes its world debut in Geneva this March, more information at ferrari.com.