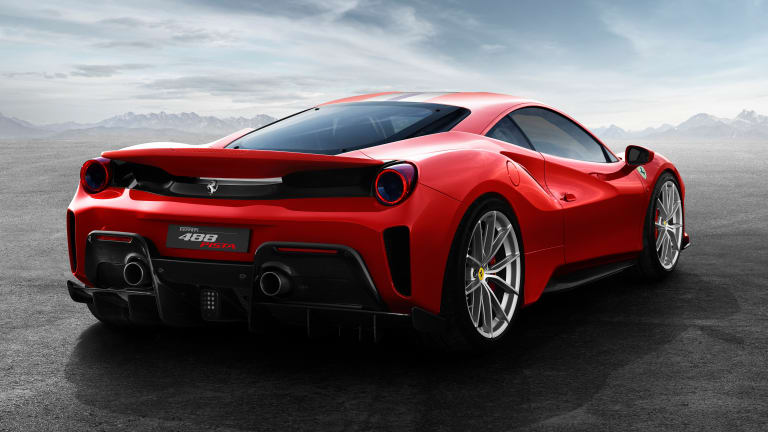 Ferrari announces the 711-hp 488 Pista
The ultimate 488 has arrived.
On the week of Enzo Ferrari's birthday, Ferrari announces a new supercar that would surely make him proud, the 488 Pista. The Pista joins a lineup of special edition V8-powered cars such as the 360 Stradale, 430 Scuderia, and the 458 Speciale. 
The company took some of the most recent developments from their motorsport program and applied them to the Pista, which features weight savings and aerodynamic features derived from the 488 GTE and 488 Challenge race cars. These developments include an F1-inspired 'S-Duct' and a front diffuser with a 488 GTE-inspired ramp angle to maximize downforce. The rear spoiler is also heightened, widened, and optimized. All of these features allow for a 20% increase in downforce over the 488 GTB. 
The car is powered by a 711-hp, 3.9L twin-turbo V8, which is the most powerful V8 in Ferrari history. The engine allows the car to get from 0-62 in 2.85 seconds and will reach a top speed of over 211 mph. The engine is also complimented by their latest Side-Slip Angle Control system and a new feature they're FDE for Ferrari Dynamic Enhancer, which uses specially developed software to adjust the brake pressure.