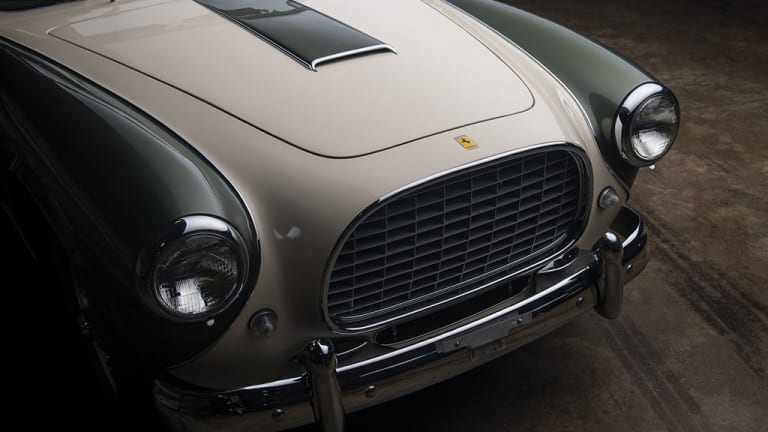 The 1952 Ferrari 342 America was a car built for the company's most elite clientele
Only six 342s were produced.
There are exclusive cars and then there's the 1952 Ferrari 342 America. Just how elite were the clients? Well, one car was built for King Leopold of Belgium and one went to the company's very namesake, Enzo Ferrari. Only six of the 342s were built and only one features a body by Vignale. That exact car will be going up for auction next week and not only is it one of the rarest road-going Ferraris in existence, it is the first of the six cars built. 
The Vignale bodied car is one of three coachbuilt cabriolets and was first sold to Swiss owner, Odofranco "Otto" Wild. It then made its way to California in the late '50s/early '60s and called the state home under the ownership of three different collectors. 
Restored in a beautiful two-tone metallic green and white, the car has rarely been seen in public and has only seen 210 miles of use since its restoration in 2007. 
$2,250,00-$3,000,000, rmsothebys.com