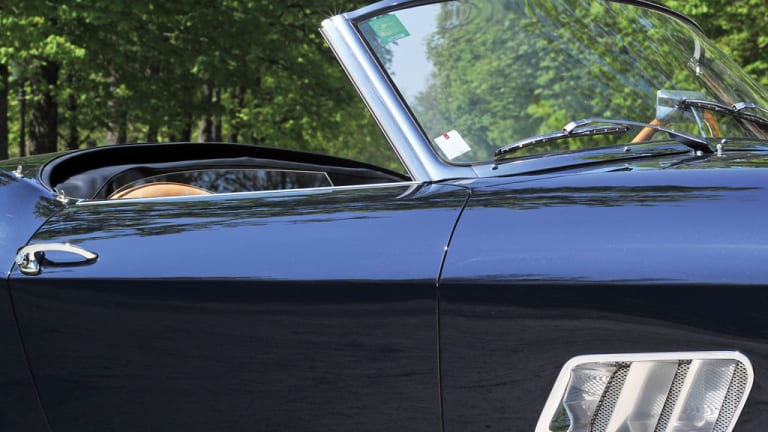 1961 Ferrari 250 GT SWB California Spider
One of the most beautiful convertibles ever made.
One of the most beautiful Ferraris to ever hit the road is hitting the auction block and is set to break some serious records. This 1961 Ferrari 250 GT SWB California Spider is an incredible, fully restored drop-top that is certified by Ferrari Classiche and just one of sixteen open-headlight SWB California Spiders. 
The car was first offered for sale at Gastone Crepaldi S.a.S., the official Milan dealership for Ferrari which was sold to its first owner who swapped out the car's original Grigio Conchiglia and refinished it in Ferrari red. 
It then made its way around Europe with a handful of owners and then in 2007 it was taken back to Maranello by its current owner who gave the car a full, top-to-bottom restoration with Blu Scuro paint and a Pelle Beige interior. The car will go up for auction next month at Villa Erba and is expected to be sold for €11.000.000 - €13.000.000. 
More info at rmauctions.com.