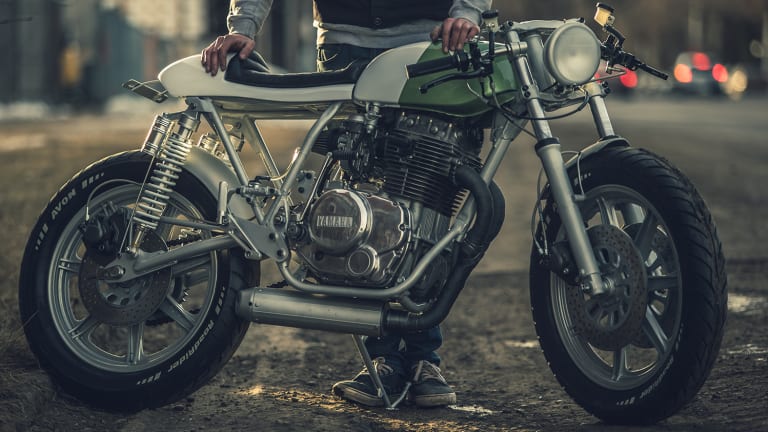 The latest two-wheeled gem from the North, Federal Moto's Due South Motorcycle
Canadian bike builders Federal Moto start the new year with a beautiful custom Yamaha.
We could go on and on about all the great things are good friends to the north have given us, but we're going to put our focus on one of the most beautiful bikes that have come out of Canada, Federal Moto's new Due South Motorcycle. 
Based on a 1980 Yamaha XS400, the bike is the proud possession of Federal Moto co-founder Randy Venhuis, which is the very bike Randy drove when he first met Justin Benson, Shaun Brandt, and Kyle Nichols. It must have been one hell of a chat because only two weeks after that first meeting, they began work on their first bike. More on the Due South at FederalMoto.com.