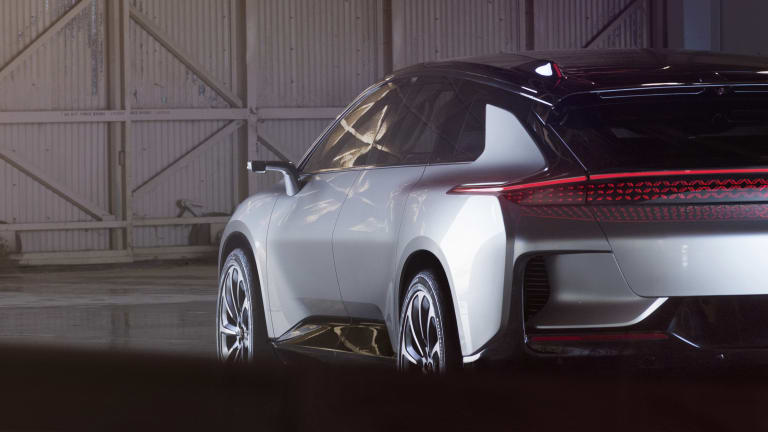 Faraday Future unveils the FF91
The highly-secretive company finally pulls the curtains on its Tesla-killer.
Much has been said about Faraday Future, but today the company hopes to brush off all those criticisms with the reveal of its production car, the FF91. The all-electric car is being positioned as a connected car experience with supercar-level performance numbers. It's powertrain produces a total of 1,050 hp and is capable of hitting 0-60 in 2.39 seconds. That's faster than the current record holder, the Tesla Model X P100D. 
The car will be able to achieve a rang of 378 miles via its 130 kWh battery and can achieve some of the fastest charging times on the market with the ability to charge at 500+ miles per hour. The included home charger can reach a 50% charge in under 4.5 hours from a 240V plug.
Of course, you can't have 'Future' in your brand name without some envelope-pushing technology. The car will be fitted with an array of sensors and cameras that make up its 3D lidar system for autonomous driving and a Driverless Valet feature that will allow to park itself so you never have to worry about finding a parking space ever again. Reservations are currently open with production to start in 2018.
$5,000 (reservation), ff.com