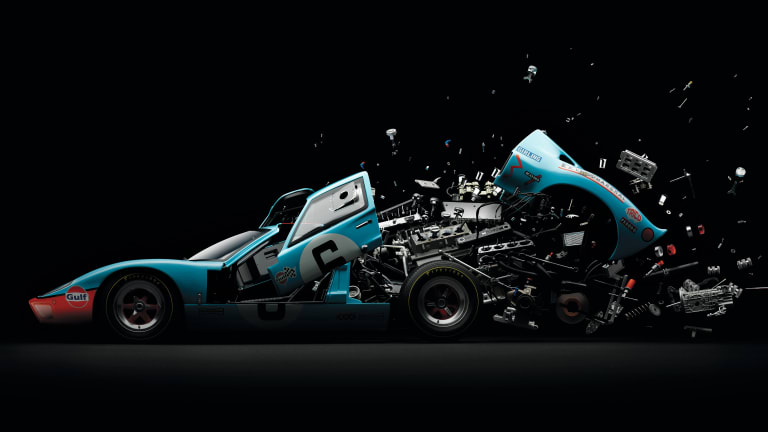 M.A.D. Gallery and Fabian Oefner present "Disintegrating II"
Because who doesn't want large format artwork of an exploding Ford GT40?
Photographer Fabian Oefner is introducing his latest series "Disintegrating II", a set of fives images that display some of the most historic automobile of all time, but not in one piece. Oefner has taken scale models and slowly photographed each individual component to create a visual of the car exploding: 
 "What you see in these images, is a moment that never existed in real life," says Oefner. "What looks like a car falling apart is in fact a moment in time that has been created artificially by blending over 2000 individual images together. There is a unique pleasure about artificially building a moment... Freezing a moment in time is stupefying."
Five cars will be available: the Auto Union Type C, the Maserati 250F, a Ford GT40, the Bugatti 57 SC, and a Porsche 956. Each image will be available in either 140x70cm (limited to 8 prints) or 230x115cm (limited to 3).