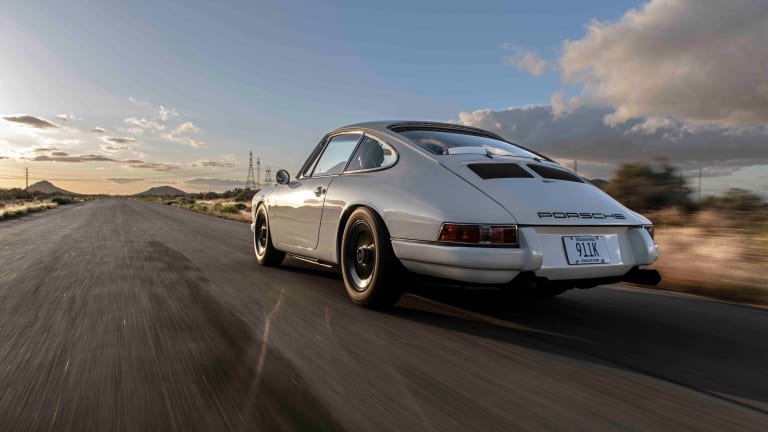 Emory Motorsports latest one-off is a 911 inspired by the 1968 908
A stunning tribute to a legendary race car.
Emory Motorsports reveals its latest Outlaw, a 911 inspired by the legendary 908 race car. The one-off Emory Outlaw 911K is based on a 1968 911 SWB that is finished in a Porsche Light Ivory paint with a signal yellow accent and a hand-painted Mobil Pegasus, just like the original car. Powering the 911K is a 2.5L twin-plug 911 engine that produces 190 hp and includes a number of enhancements such as an MSD brain, Weber carburetors, a 935 "flat" cooling fan and shroud, full-flow oil system, and a Fuel Safe fuel cell with a competition filler. 
Upgraded brakes with 911 S alloy calipers and custom rotors give the 911K some serious stopping power and it's fitted with grippy Pirelli CN36 tries with custom five-spoke wheels from fifteen52. The interior is updated with 908-style front seats covered in fire-retardant Spanish Red Veltex covers and are equipped with MOMO 5-point competition harnesses. It also features a MOMO Prototipo steering wheel and shift knob,  a removable rollbar lightweight door panels, and leather window straps.