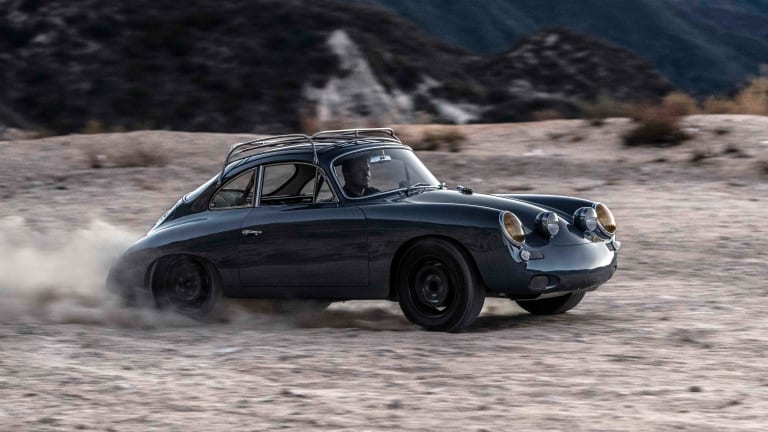 Emory introduces the 'Allrad,' an all-wheel-drive Porsche 356
The classic gets an all-terrain boost with the help of a C4S.
Emory Motorsports introduces the world to its latest masterpiece, an all-wheel-drive 356 that the owner has lovingly named the 'AllRad.' Built to tackle wintery climates, Emory brought together a 1964 356C body with an all-wheel-drive 911 C4 chassis from the '90s to create one of the most capable 356s on the planet. Four years in development, the build process involved laser scanning, a widening of the 356's body, and the addition of Emory-Rothsport's Outlaw-4 engine with Dual Weber 48 IDA carburetors. 
The 2.4L powerplant produces 200 hp and is coupled with the C4's original 5-speed manual gearbox. Additional details include KW coil-over shocks, custom billet components, a competition fuel filler, an 18-gallon GT FuelSafe fuel cell, yellow headlight lenses, graphite blue metallic paint, and powder-coated wheels on Pirelli Ice Zero tires.