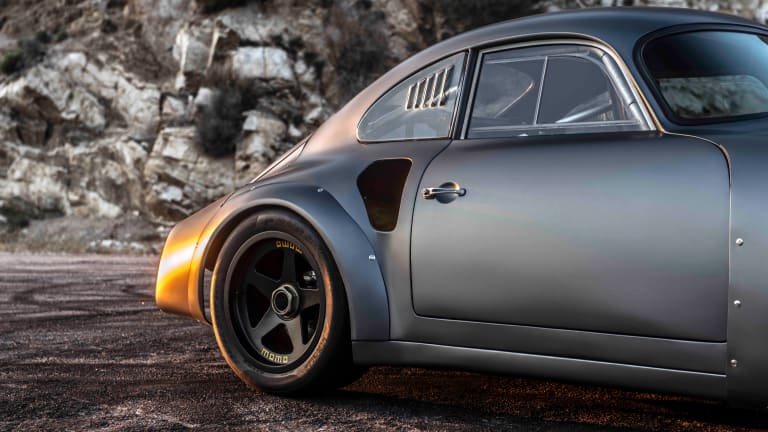 Rod Emory debuts one of his wildest builds yet, the 356 RSR
The latest Outlaw brings new life to a 1960 356B T5 coupe.
There was a lot to see at this year's Luftgekühlt and one of the biggest highlights of the show was Rod Emory's latest outlaw, the 356 RSR. Built using a 1960 356B T5 coupe and a 1990 964 C2 chassis, the 356 RSR features hand-formed aluminum and composite bodywork that houses a twin-turbo, 393 hp Emory-Rothsport Outlaw-4 engine. You'll also find extensive exterior upgrades that include louvers and front fender stand-offs to reduce wheel-well air pressure, stainless steel mesh grilles and air inlets, 911 rocker panels, and Plexiglass side windows. 
The interior showcases Emory's love for classic MOMO design with a Prototipo steering wheel, Tilton pedals with custom MOMO billet pads, a 917-inspired MOMO shift knob for the five-speed manual, and seating with 6-point MOMO competition harnesses and Spanish Red Veltex fabric seat covers with custom-embroidered MOMO logos. Other details include MOMO five-spoke wheels with Porsche works 935 centerlock hubs, Pirelli P Zero Trofeo R tires, a removable rollcage, amber fiberglass footboards, and marine-grade Hardura flooring.