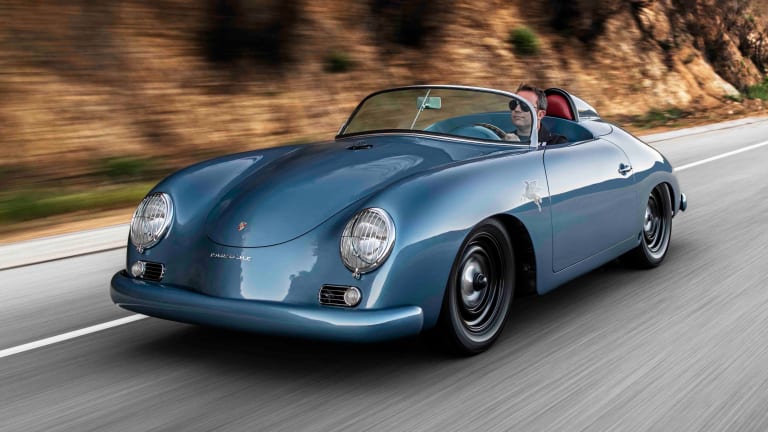 Emory unveils his latest Outlaw, the 1959½ "Transitional" Speedster
The Porsche Speedster reimagined through the Emory lens.
You would never suspect that this was originally a 356 coupe with a badly damaged roof and that is a testament to the kind of work that Rod Emory produces. Called the 1959½ "Transitional" Speedster, this 356 coupe takes the Speedster idea and turns the dial up a few notches with a proprietary Emory-Rothsport Outlaw-4 engine that produces 205 hp, an aluminum-case 901 4-speed transmission, and a set of custom rotors and calipers to give it 911-grade brakes. The exterior is as stunning as you would expect from an Emory build with a period-correct Aquamarine paint finish, a hand-formed tonneau cover and headrest fairing, a revised bumper, and a reverse-louvered deck lid.