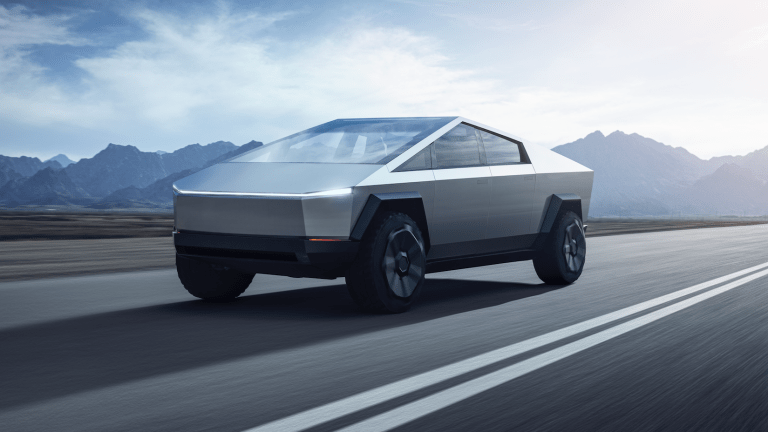 Elon Musk offers up some updates on the upcoming Cybertruck
The futuristic pickup has shrunk slightly and now has an even better suspension.
Elon Musk has been pretty chatty about the Cybertruck on Twitter lately with the Tesla founder offering up some new details on the most radical entry into the automaker's lineup. Musk has said that there is still plenty to be revealed about the futuristic pickup and updated a few of his followers that the overall design has seen some tweaks such as slight reduction in size by 3%, a more level center line, and a lowered window sill height. The truck's active air suspension is also continually being updated for better handling off-road with Musk stating that it "Needs to kick butt in Baja." 
Production for the Cybertruck is set to begin at the end of 2021. 
From $39,900, tesla.com