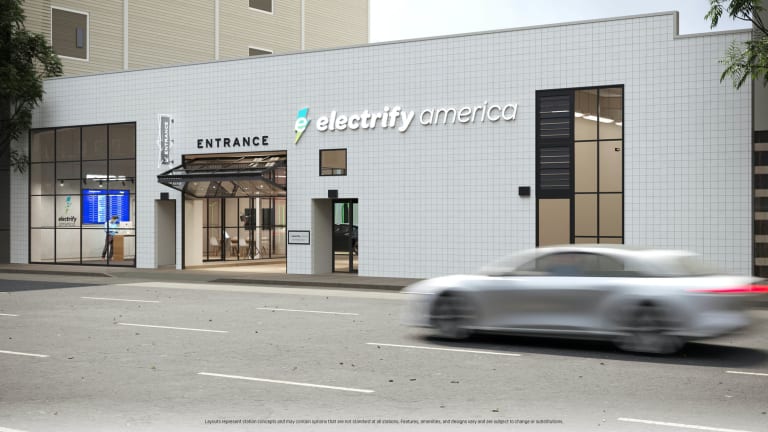 Electrify America wants to make charging your EV a more welcoming experience
The next-generation stations will improved chargers and lounges.
Electrify America wants to up the ante when it comes to the experience of using a public charger. Instead of pulling up to a retail plaza in search of a plug, the company is launching flagship locations where you'll find improved chargers and some will even have lounges to relax in. The new chargers will maintain the focus on high-speed charging and will also be updated with upgraded connector cables so you can plug in easier and the screens will be recessed and brighter so you can easily see what's going on no matter what the conditions are. Some stations will also have lounges, where you can grab a coffee or get some work done. 
As of this writing, Electrify America has 731 stations across the country with 98 stations opening soon and a total of 2,438 CCS connectors, 722 CCS-CHAdeMO connectors, and 116 Level 2 connectors. The company's new flagships will be opening in 2022 and 2023 in Santa Barbara, San Francisco, San Diego, Beverly Hills, Manhattan, and Brooklyn. Two flagship locations are already open in Baker and Santa Clara, California. 
---