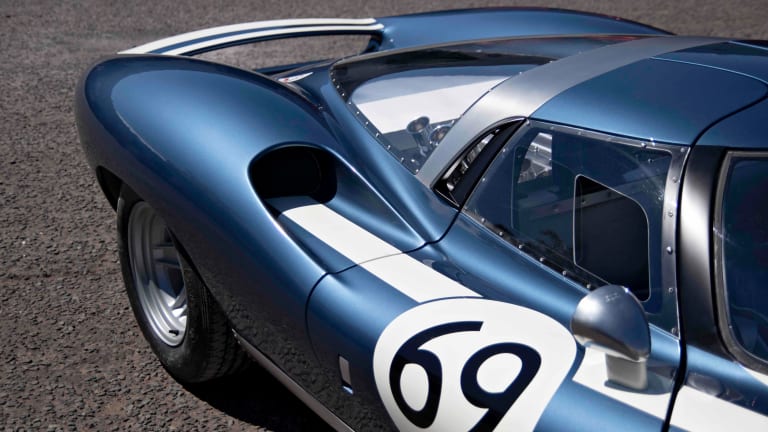 The Ecurie Ecosse LM69 pays tribute to Jaguar's XJ13 prototype
Ecurie Cars creates what the XJ13 could have been.
In 1966 Jaguar hoped to return to the victory circle with a new race car powered by a 5.0L V12, taking on the best that Ford, Ferrari, and Porsche had to offer. Unfortunately, the V12-powered XJ13 never made its way to the track and Jaguar didn't see another Le Mans victory until decades later. More than fifty years later, Ecurie Cars is paying tribute to what could have been with the Ecurie Ecosse LM69. Built to 1969 FIA homologation requirements, the LM69 is a stunning tribute to the era with its quad-cam V12 that is built to roar on both the track and on the street. Ecurie hopes to offer the engine in two capacities: a standard 1966 5.0 – 5.3 liter version or a bored and stroked 7.3 liter. 
Limited to 25 examples, each LM69 will be hand-built by British craftsmen in the West Midlands.