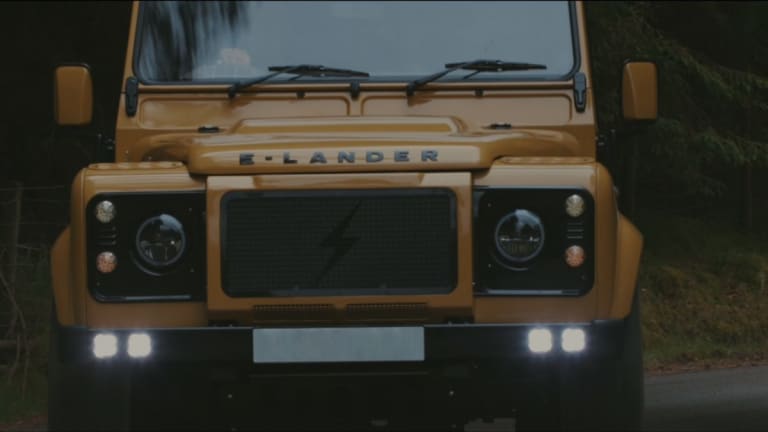 E.C.D. Automotive announces its Tesla-powered electric Defender
The electric Defender will have up to 600 hp and a range of 220 miles.
Vintage Land Rover restorer E.C.D. Automotive Design has announced a partnership with Electric Classic Cars, who will be helping them build the first all-electric Defender in the US with a Tesla engine. As you know, Tesla's powertrains have plenty of power, allowing for options from 450 hp to 600 hp. The 450 hp option will allow the SUV to get from 0-60 in less than five seconds while the 600 hp model will achieve a sports car-level 0-60 time in the three-second range. 
The two companies have also done much more than just shove a Tesla powertrain into the engine bay, a lot of focus has been placed on its off-road capability. It will have features such as downhill assist, traction control, anti-lock brakes, and an upgraded driveline to accommodate all that power. When it comes to range, the 100kWh option will deliver about 220 miles on a single charge. As for availability in the US, the electric Defender will be 50 state compliant.