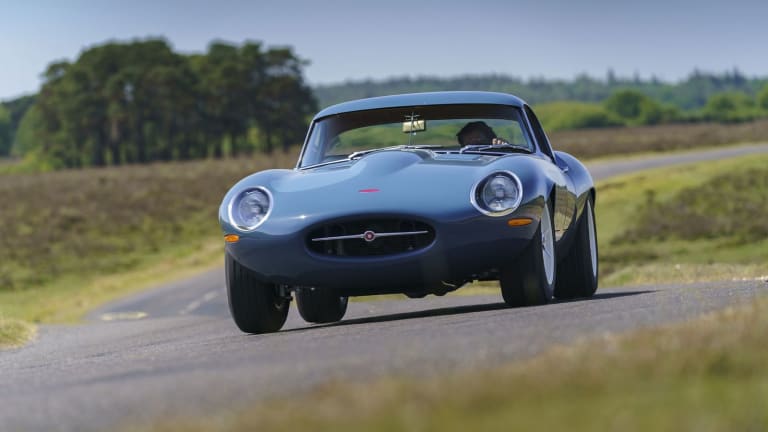 Eagle introduces its jaw-dropping tribute to the Lightweight E-Type
It takes more than 2,500 hours for Eagle's craftsmen to perfect the curves on each GT.
There is no arguing that Jaguar's Lightweight E-Type is one of the most beautiful automobiles of all time but Eagle has somehow taken that idea and perfected it with their new Lightweight GT. Built using an original Series 1 E-type, every panel is replaced with lightweight, high-grade aluminum and each one is carefully formed to recreate that unforgettable silhouette. A deeper rear ramp angle, deeper sills, an increase to the rake of the front and rear custom glass help to improve the car's aerodynamics and the wheel arches have been resized to better fit 16" peg-drive magnesium alloy wheels. 
Under the hood is Eagle's 4.7L engine, which produces 380 bhp and 375 lb-ft of torque and is coupled to a synchromesh five-speed gearbox. Eagle has also made use of materials such as magnesium, Inconel, and titanium to offer an ideal balance of comfort and handling, aiming to create an overall feel that is both sporty and luxurious. The interior has also been thoroughly upgraded with revisions to the floorpan, pedal mountings, and rear bulkhead to add more legroom and the seats have been redesigned for enhanced safety and all-day comfort.