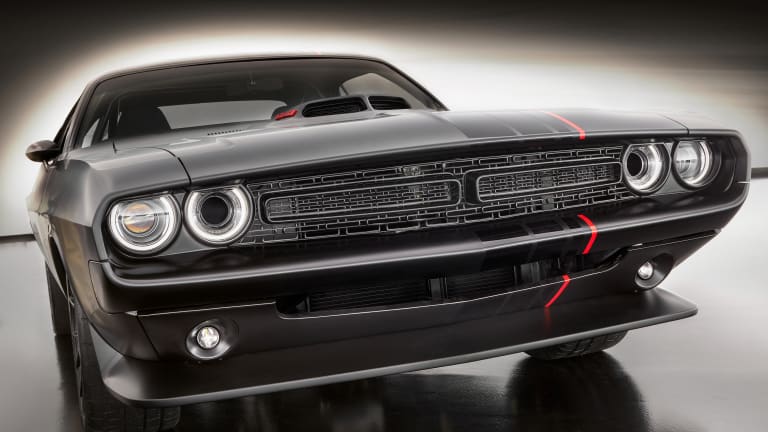 2016 Rewind | Dodge modernizes the 1971 Challenger
The Halo car that Dodge should be building.
Dodge flexed its muscle this year in a big way with a revamped 1971 Challenger.
You're not going to want to settle for a current generation Challenger after you've seen what Dodge has brought to the SEMA show in Las Vegas. What they've done is taken a 1971 Challenger body and updated it to 2016 spec. Called the Shakedown Challenger, the iconic muscle car will be powered by a 485-hp HEMI engine that's coupled with a Viper Tremec T6060 six-speed transmission.
Of course, Mopar has stepped in with a number of upgrades that include a cold air intake, custom dual exhausts with powder-coated tips, lowered custom front and rear suspension, and a modern shaker-hood kit. You'll also find a modern Challenger grille, modern Challenger tail lights, Brembo-red SRT brakes in the front and rear and SRT Hellcat Slingshot-designed wheels. 
As you head into the interior, Dodge swapped out the old seats for Katzkin leather and Alcantara Viper seating and also added a Viper steering wheel, SRT Hellcat shift knob, and a Mopar instrument panel.