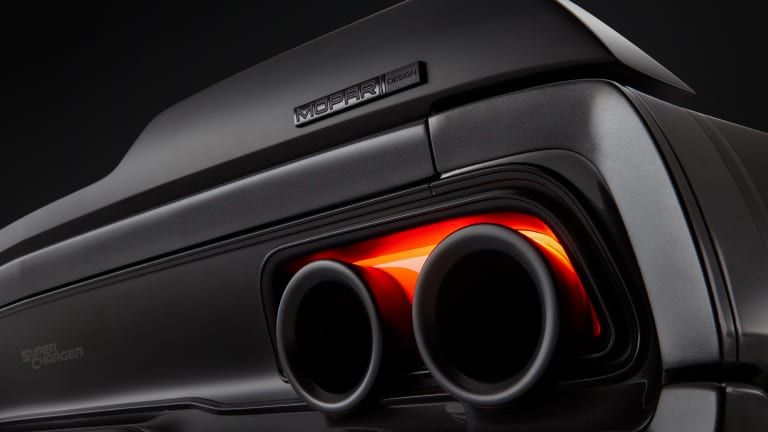 Forget the Hellcat, how about a Dodge Hellephant?
Now this is the muscle car Dodge should be selling.
No matter how you feel about muscle cars, it's hard not to giggle at the idea of getting behind the wheel of a Hellcat and mashing that pedal. Today, Dodge took it a few steps further with a 1968 Dodge "Super Charger" Concept that is powered by a 426 Supercharged Mopar Crate HEMI engine that they've nicknamed, the "Hellephant." 
This motor will produce a monstrous 1,000 hp, which is accomplished through bulked-up displacement and an improved supercharger that has a high-efficiency rotor mounted on an all-aluminum block. The engine will come complete with a water pump, flywheel, front sump oil pan, supercharger with throttle body, fuel injectors and coil packs. 

This will be the first-ever 1,000 horsepower crate engine offered by an OEM and is designed for pre-1976 street cars and off-road vehicles.