Deus Ex Machina Gentleman Jim
A look at the latest bruiser from Deus.
Named after boxer James J. Corbett aka Gentleman Jim, Deus' newest project is both a bruiser and a sophisticated piece of machinery, a perfect complement to the bike's namesake. Tough and understated, the bike is based on a 2008 Harley Davidson 1200 EFI Sportster giving the bike its brutish, imposing presence.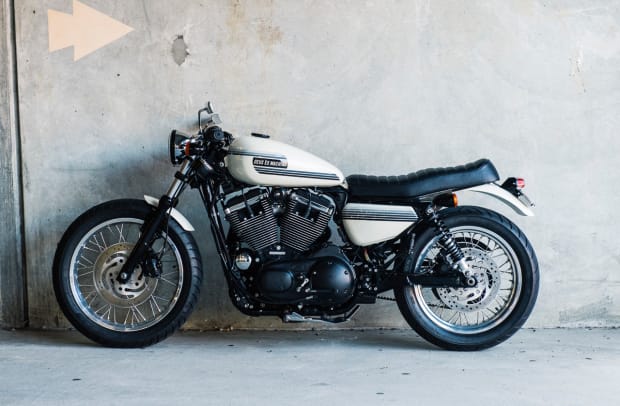 As with any Deus, this bike receives some serious modifications including the use of a sub-frame from a Kawasaki W650 which was grafted onto the rear end of the bike allowing for a linear horizontal from tank to seat. It also gets 19 and 18 inch wheels with custom hubs, retweaked fork internals and Icon rear damping units improve the ride, and Sato Racing rear sets, customized rear and front fenders, and a Custom RSD 2 into 1 exhaust completes the build. 
More info at deuscustoms.com.