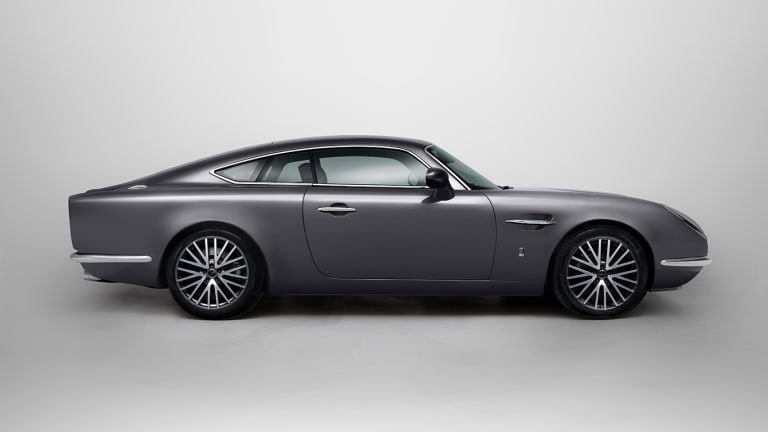 A fresh look at the David Brown Speedback GT
Now that's a Grand Tourer.
One of the most beautiful modern cars in the world isn't available from the likes of Bentley, Aston Martin, or Ferrari. We're talking about the Speedback GT, a car we highlighted last year when it was first announced and now the company has given it the proper studio treatment it deserves. 
With a design penned by Alan Mobberley, who served as Chief of Design at Land Rover for almost two decades, the Speedback GT is his finest work to date and is also a love letter to the classic European touring cars wrapped in a modern form. 
Power comes from a Jaguar-sourced 5.0L supercharged V8 that produces 510-hp and 416 lb-ft of torque which will get it from 0-60 in 4.6 seconds and will hit a top speed of 155 mph. The car will be making its American debut at this year's Quail Motorsports Gathering where its sure to steal attention away from the usual supercar set. 
$753,000, more info at davidbrownautomotive.com