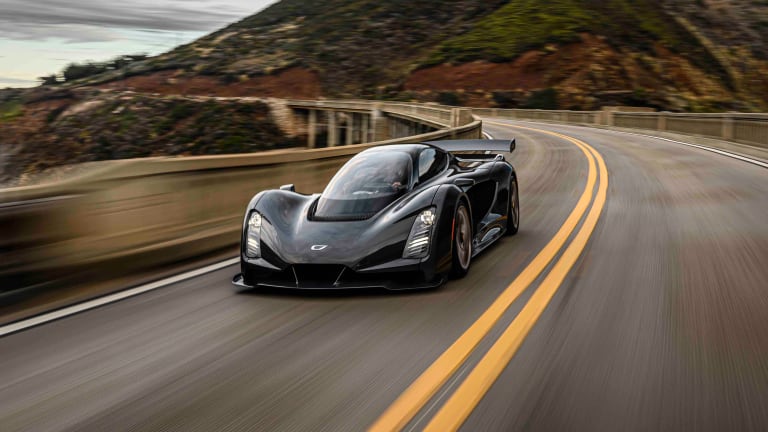 Czinger fully reveals the 21C hypercar
The 1,250 hp 21C is limited to 80 examples.
Czinger has been making quite a bit of noise with its upcoming hypercar and today the company has fully revealed the 21C, which will be making its global debut at the Geneva International Motor Show on March 3rd. The 21C will be powered by an in-house-developed 2.8L twin-turbo V8 and two electric motors that put out a total of 1250 hp, allowing for a 0-62 time of 1.8 seconds and a top speed of 268 mph. Designed in Los Angeles, CA, where the car will be produced using proprietary manufacturing techniques, the C21 will also feature an all-wheel-drive system, a lightweight seven-speed automatic manual gearbox, and a lightweight track configuration.