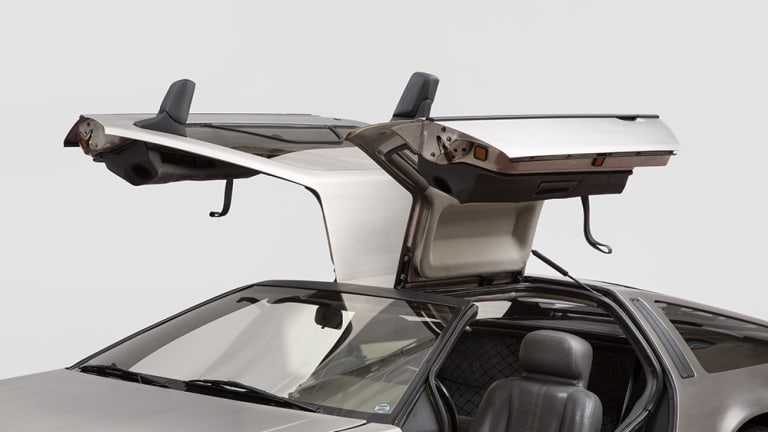 Up for Sale | A DMC-12 gifted from John Delorean to his former wife, Cristina Ferrare
It may not be able to time travel, but this DMC 12 has quite a history.
Up for auction next Friday at the Auctionata sale in Berlin is a stunning example of the DMC 12, one that was actually gifted to John Delorean's former wife, Cristina Ferrare. The Giorgetto Giugiaro design is in incredible condition and is a 1982 model with a 5-speed manual transmission
The car remained with its original owner until 1985 and since then has only accumulated 13,540 miles. It also includes the original purchase contract and maintenance documents. Opening bids for the gull-winged car will start at 34,000 Euros which comes to a little more than $38,000 US and is expected to reach a final sale price of $78,000-$112,000. 
More info on the auction at auctionata.com