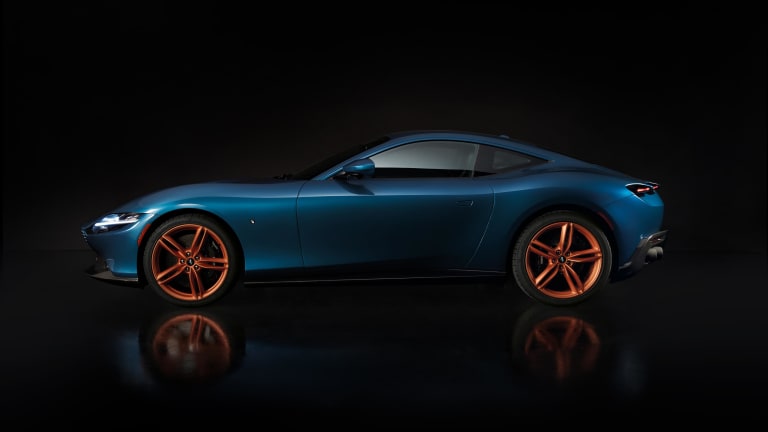 Ferrari teams up with Cool Hunting to showcase what's possible with their Tailor Made program
Cool Hunting worked with Ferrari to build a Roma inspired by Japanese craftsmanship.
Cool Hunting founders Josh Rubin and Evan Oresten brought their mutual appreciation for Japanese design and craftsmanship to a one-of-a-kind Ferrari Roma. The customized Roma was developed in collaboration with Ferrari's Tailor Made program, which allows customers to create the cars of their dreams. For this project, Rubin and Orensten took inspiration from the indigo-dyeing techniques from Tokushima, Japan to not only inform the vehicle's color scheme, which is finished in a new hue called Indigo Metal. 
The company even implemented the use of sakiori fabrics in the car's interior, which were sourced from vintage kimonos that were woven with high-tensile nylon instead of the traditional cotton or silk to meet the durability needs for car use. It also features a indigo-dyed headliner that was hand-painted using the Roketsu method, door handles inspired by the grips of Katana swords, and copper interior accents (and wheels) inspired by the finish of Kaikado's copper tea canisters.  
---