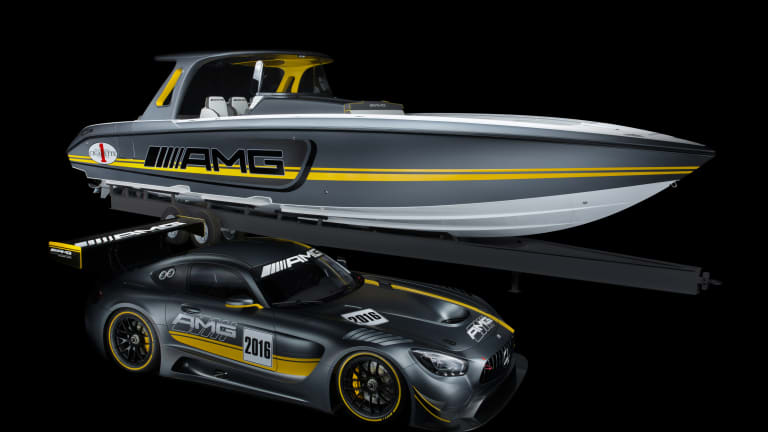 Cigarette and Mercedes come together to create a racing boat worthy of the AMG badge
AMG performance hits the open seas.
What happens when the Mercedes AMG GT3 is reinterpreted into a speedboat? The Cigarette Racing Team 41' SD GT3 boat, that's what. A speeding silver arrow of the seas, the racing boat pays homage to the AMG performance badge with what Cigarette says is the most powerful "open performance" boat on the water today. 

The boat is armed with two Mercury Racing 1100hp Engines with NXT6 Drives that allow the boat to reach speeds of over 100 mph. The styling of the boat echoes the bold race-ready lines of the GT3 and the inside is designed with teak wood flooring and full extreme marine grade leather lines the interior, a first for the brand.