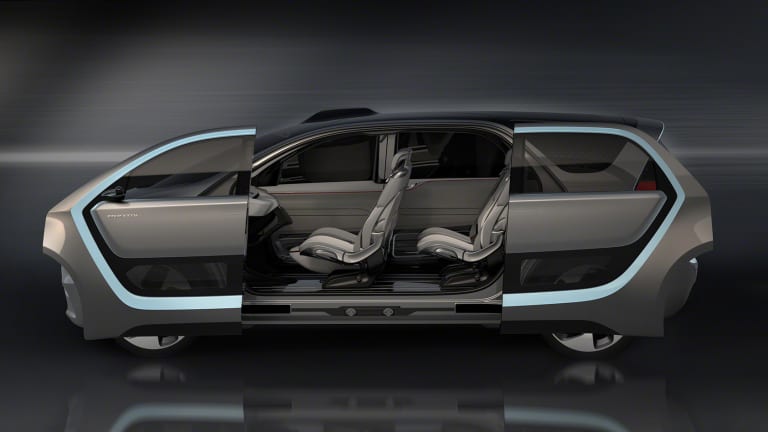 Chrysler's Portal Concept reworks the minivan into a self-driving car of the future
A "minivan" you might care about.
Chrysler is debuting a new concept called the Portal and it might just change the way you feel about the minivan. The futuristic vehicle features two sliding doors that welcome you into a high-tech interior that is littered with docking stations to plug in and charge your devices and biometrics that personalize the car for each individual passenger.
The car will also be pushing semi-autonomous and fully autonomous technology and it will be their first fully electric concept that claims a driving range of more than 250 miles and 150 miles when hooked into a quick-charger. No word yet on whether this will become a production vehicle, but we wouldn't be surprised to see a few of these technologies trickle down into a next-generation Pacifica.